The abstracts are available as pdf files here

The organizing committee would thank all of you and your fruitful
discussions very much.
We could finish our APSORC13 symposium in great success.

The fifth international symposium in the series of Asia-Pacific Symposium on Radiochemistry (APSORC 13) will be held from 22 to 27 September 2013 at Kanazawa, Japan. The first symposium was held in Kumamoto, Japan (1997), and subsequently in Fukuoka, Japan (2001), Beijing, China (2005), and Napa Valley, USA (2009).

The symposium is dedicated to providing platform for discussion and information exchange for current and emerging research in all fields of nuclear and radiochemistry and related disciplines and technologies.
A special session on the Fukushima issues caused by the Fukushima Daiichi Nuclear Power Plant accident in March, 2011 will be also organized. The APSORC 13 will be co-organized by The Japan Society of Nuclear and Radiochemical Sciences and Kanazawa University.

The proceedings will be published in the Journal of Radioanalytical and Nuclear Chemistry.
The opening and deadline of the proceedings submission will be announced shortly on this web site.

The scientific topics to be covered at the symposium include:
1. Fukushima issues
2. Education in nuclear and radiochemistry
3. Nuclear forensics
4. Nuclear energy chemistry
5. Nuclear chemistry
6. Actinide chemistry
7. Environmental radiochemistry
8. Radiopharmaceutical chemistry, Nuclear medicine
9. Nuclear probes for materials science
10. Activation analysis
11. Application of nuclear and radiochemical techniques


Early Bird
Registration before 15 July, 2013
Normal
Registration after 15 July, 2013
Fee
Symposium Dinner
Excursion
Fee
Symposium Dinner
Excursion
General Member
¥50,000
¥10,000
¥7,000
¥60,000
¥10,000
¥7,000
JNRS Student Member
¥10,000
¥5,000
¥5,000
¥13,000
¥5,000
¥5,000
Non JNRS Student Member
¥13,000
¥15,000
Accompanying Person
¥10,000
¥10,000
¥5,000
¥13,000
¥10,000
¥5,000

Second circular

10th December 2012


Call for abstracts

15th January 2013


Deadline for abstract submission

31st March 2013




15st April 2013



Notification of speakers

30th June 2013


Final program

30th June 2013


Deadline for paper submission

22nd, September 2013



30th, November 2013


Symposium

22-27 September 2013



Kanazawa Bunka Hall
15-1, Takaoka-machi, Kanazawa, 920-0864, Japan
Tel (+81) (0)76-223-1221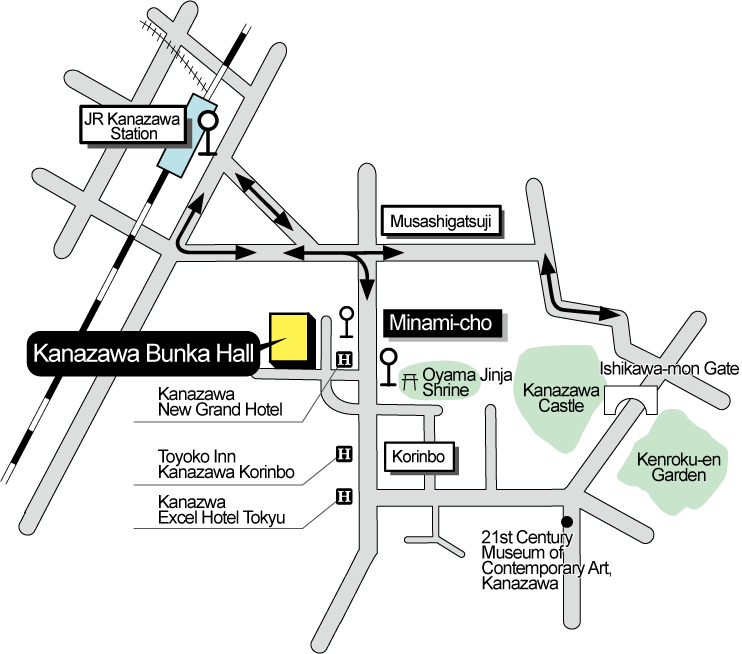 <Click the image to enlarge>
Kanazawa is known widely as "sho-Kyoto" or "little Kyoto", and has provision for a wide range of post-conference tours and activities, as well as possibilities for custom programs.
Kanazawa, along with the outlying areas of natural beauty, offers virtually endless combinations for its visitors.
Flights to Komatsu International Airport near Kanazawa from Tokyo (Narita), Tokyo (Haneda), Shanghai, Seoul and Taiwan are available. Kanazawa is also accessible by trains to and from major cities in Japan.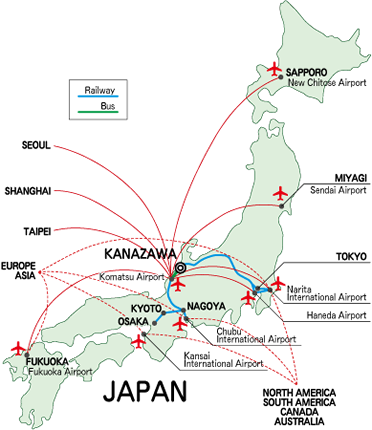 Three official hotels near the conference venue are available. See Registration & Accommodation for details.

E-mail: apsorc13info@radiochem.org
Homepage: http://www.apsorc13.org
Address: APSORC13 Secretary
Masayuki Watanabe
Research Group for Radiochemistry,
Nuclear Science and Engineering Directorate,
Japan Atomic Energy Agency
2-4 Shirakata Shirane, Tokai-mura, Ibaraki, 319-1195, JAPAN
Phone: +81-29-282-5167
Fax: +81-29-282-6723